An open discussion on the global Occupy Wall Street movement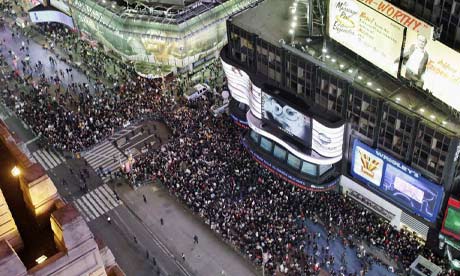 On Thursday 27/10 the Association of Foreign Affairs will arrange an open discussion regarding the current Occupy Wallstreet movement that is spreadning around the world. Issues that will be discussed are for example how the movement has spread, why it is spreading and what the possible outcome could be. We have also invited one of the founders of Occupy Umeå to speak. The seminar will be held in English, and is free to attend. There will also be fika and coffee.
Time and place: UB 303, at 15:15. Welcome!